Fri 11 Sep 2020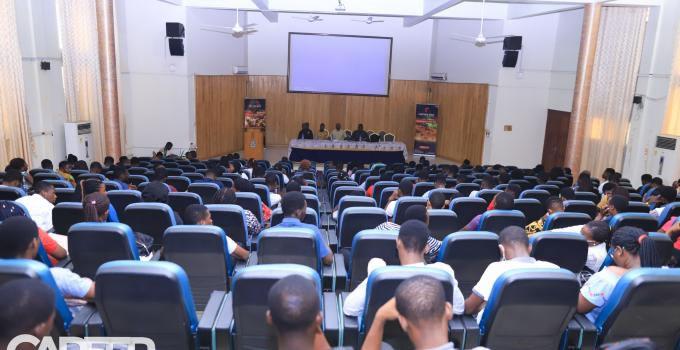 The Actuarial Science Students Association organised a career summit 2020 for its members on February 13, 2020. The summit was themed: Charting The Course.
After school, graduates begin to wonder where they will work. This Summit was organized to help students see the various career options available for them after school. The Summit was targeted to groom students for a better future in the working environment, preparing them to face challenges and also to develop good work ethics for the business world.
Mr. Edwin Amponsah (Actuarial Science graduate and the Valedictorian of the College of Science in 2019/2020 academic year) spoke on combining preparation for actuarial professional exams and school work. He touched on the importance of the actuarial professional exams, especially in the working field and encouraged students to start writing the exams whilst in school.
Mr. Desmond Bredu, (A Chartered Accountant (ACCA) and an Investment Analyst at STANLIB Ghana) presented on how to be a chartered accountant. He described the various paths one could take to become a certified chartered accountant. He also touched on the various investment options we have in the financial sector, advising students to start saving towards the future.
Mr. Chris Boakye Yiadom (CEO of Pizzaman and Chickenman and a former member of the Actuarial Science Students Association) gave a talk on life after school and the successes and challenges of entrepreneurship.
The program was a very exciting, interactive and educative.