PRUDENTIAL LIFE INSURANCE AWARDS TOP 5 STUDENTS IN ACTUARIAL SCIENCE
Tue 7 Dec 2021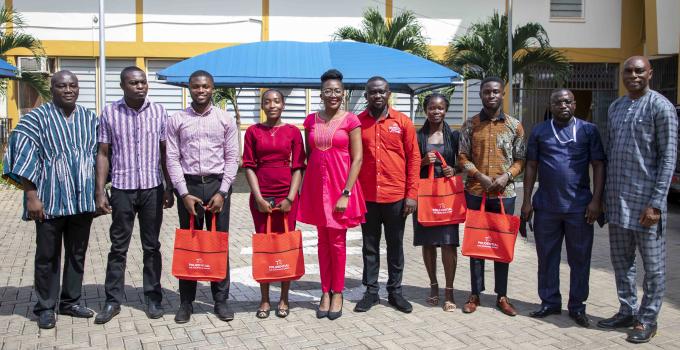 Prudential Life Insurance, Ghana, awarded Five Hundred US Dollars ($500) to the top five students from the Department of Statistics and Actuarial Science, on the 26th of November, 2021 at the IBIS Tek Board Room, College of Science.
According to the Department, Prudential life insurance, Ghana honours the best five graduating students in Actuarial Science who obtained the highest Cumulated Weighted Average (CWA) every year.  This year, the top five students with their respective CWAs were as follows; Ingrid Paule Tchana Fomen (83.08), Dorothy Agyapong Adu (82.91), Miss Lydia Dede Tawiah (82.08), Enock Kwesi Awortwe (80.41) and George Opoku Sarkodie (80.17).
The ceremony was graced with the presence of the Dean of Faculty of Physical and Computational Science, Prof. Osei Akoto, the Actuarial Science KNUST coordinator, Mr. Vincent Kofi Dedu, lecturers of the Department of Statistics and Actuarial Science, the award recipients, the Head of Marketing and Communications of Prudential Life Insurance, Ghana, Mrs. Maukeni Ribeiro, and other representatives from Prudential Life Insurance.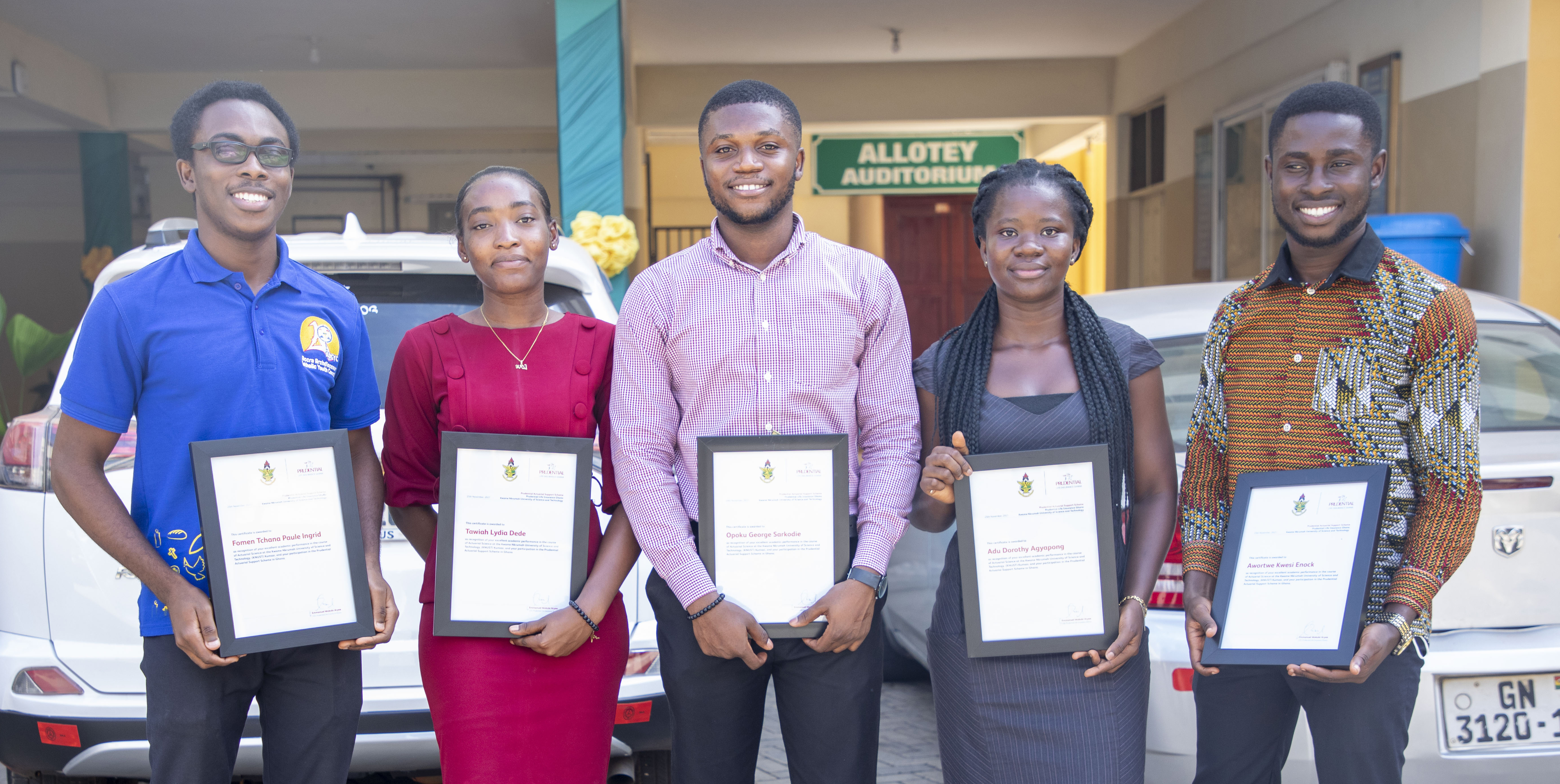 Prof. Osei Akoto showed gratitude to the Prudential Life Insurance for their continuous support towards the department and further encouraged Prudential Life to collaborate with the department in other areas such as research in the near future. He stated that the collaboration in research will help students to fit into what the industry does. Mrs. Maukeni stated that Actuarial Science is the backbone of the work at Prudential Life Insurance Ghana and as such, the company will always be ready to support the department.
The awards presented consisted of the Cedi equivalent $500 and reimbursement of Actuarial Professional examination fees and the catering of Actuarial exam study notes. This award was presented to the recipients who were also encouraged to take the actuarial profession serious and not forget Prudential Life Insurance Ghana in their success stories.
Miss Dorothy Adu, one of the award recipients, thanked Prudential Life Company for honouring them for their hard work during their undergraduate studies and beckoned them to lend a helping hand when called upon.
Dr. De-Graft Johnson, one of the lecturers in the department further admonished the award recipients to pursue the profession with all seriousness and take advantage of the award by establishing a good network with Prudential Life Insurance Ghana.